Resource Link : http://www.searchenginejournal.com/firefox-seo-extensions-the-ultimate-collection/7601/
FireFox is the most customizable browser I am aware of and hence it is my favorite one. A while ago posting a huge overview of
SEO tools
I promised to compile a similar list of available
FireFox SEO extensions
; and so here I am.
Please mind I don't use all of them (as that's impossible, I guess) – you can see that in "
How often I use it
" column – but that doesn't mean I do not recommend them; it only means I either didn't need those add-ons or got used to using something else. Besides, some of the extensions listed might fail to work on the latest FireFox version but I still decided to include them as not everyone now uses the latest version.
Backlink Analysis FireFox Extensions.

On-page Diagnostics FireFox Extensions.
| | | | |
| --- | --- | --- | --- |
| FireFox SEO extension | Function(s) | Data accessed via… | How often I use it |
| yExplore | Quickly access link data by right-click on any URL. | Mouse right click | I don't currently use it |
| SearchStatus | Quickly access link data of the currently active page. | FireFox status bar | Once a day |
| SEOquake / SEO for Firefox | See SEO information for each Yahoo! and YSE search listing. | Integrated within search results. | Multiple times a day |
| SEO Link Analysis | See link anchor text, link type and linking page Google PR. | Integrated within search results. | Multiple times a day |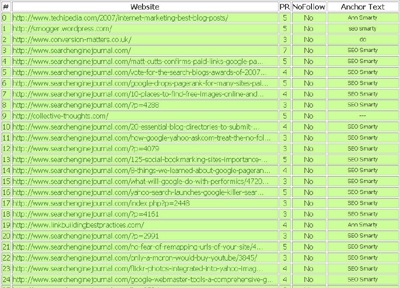 | | | | | |
| --- | --- | --- | --- | --- |
| FireFox SEO extension | Function(s) | Additional features | Accessed via… | How often I use it |
| Smart PageRank | Checks backlinks for a current active page. | Allows you to also check for Google PR (often broken), anchor text and nofollow link attribute | Built-in toolbar | I don't currently use it |
| Inbound Link Quality | Shows the estimated quality of backlinks for an active page. | Shows Dmoz and Yahoo directory presence, number of .edu and .gov backlinks, age and Alexa rank | FireFox status bar | I don't currently use it |
| Link Diagnosis | Required to get access to the full backlink report at Link Diagnosis site | - | - | Once a week |
| | | | |
| --- | --- | --- | --- |
| FireFox SEO extension | Function(s) | Accessed via… | How often I use it |
| Web Developer | Shows any link full address and properties. | Extension toolbar => "Information" => "Display Link Details " | Multiple times a day |
| Link Evaluator (or a similar one: LinkChecker) | Shows the linking page header status code by color: green – 200 OK , red – not working | FireFox Menu => Tools => Validate links | I don't currently use it |
| SEOquake / SearchStatus | Highlights / strikes through links using "nofollow" attribute | On a webpage | Multiple times a day |
| SEOQuake SEObar | Explores all internal and external links of a page by fetching Google PR and Yahoo backlinks data | Extension built-in toolbar | Once a day |

| | | |
| --- | --- | --- |
| FireFox SEO extension | Function(s) | How often I use it |
| View Source Chart | Graphically displays source structure. | Once a week |
| JSView 2.0.5 | Displays information on page external files. | I don't currently use it |
| HighlightAll | Highlights identical elements in the code. | I don't currently use it |
| Html Validator | Validates HTML of the current page. | Once a week |
| View Formatted Source | Shows source structure. | I don't currently use it |
| SourceEditor | Allows to edit code and view the results. | Once a day |
| PageDiff | Compares code of several pages. | I don't currently use it |
| Firebug | Edit, debug, and monitor CSS, HTML, and JavaScript live in any web page. | I don't currently use it |
| Web Developer | Edit and validate source code. | Multiple times a day |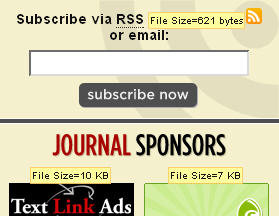 FireFox SEO extension
Function(s)
Accessed via…
How often I use it
Web Developer
Analyze a page HTML semantic structure: gives any page outline based on heading tags usage

Extension toolbar => "Information" => "View Document Outline"
Multiple times day
Analyze page images size and anchor text.
Live HTTP headers
View all http requests issued by the Web page loaded in the browser.
Right-click => "Page Info" => Headers
Once a week
User-agent switcher
Sends the server different information about which user-agent is requesting a file.
FireFox menu => Tools => User-agent switcher
Once a week
Page age
Shows the date when Google first found the page.
Right-click => get page age
Once a week
Fangs
Creates a page outline based on H1-H6 headings and link anchor text
Right-click => View Fangs (Headings list, Links list)
Once per two weeks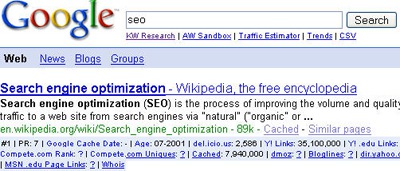 | | | | |
| --- | --- | --- | --- |
| FireFox SEO extension | Function(s) | Accessed via… | How often I use it |
| Google de-personalized search | Turns off Google personalized search. | FireFox search plugins | Once a week |
| Google without Wikipedia | Removes wiki results from Google SERPs | FireFox search plugins | I don't currently use it |
| Number Google Results | Shows numbers for Google SERPs. | Integrated within search results. | Multiple times a day |
| SEOQuake or SEO for FireFox | Shows SEO information (domain age, backlinks, indexed pages, etc) for each Google search listing. | Integrated within search results. | Multiple times a day |
| Webmaster2 for FireFox | Integrates Compete.com rankings and Google PR within search results. | Integrated within search results. | I don't currently use it |
| Google Global | Allows to view both organic and paid results for 5 different countries (USA, Canada, Ireland, UK and Australia) | Right-click => Search Google Global | I don't currently use it |
| Google Advanced Search | Allows for a quick access to some Google advanced operators | Google Advanced Search toolbar | I don't currently use it |
| GooglePreview | Shows page preview within Google results | Integrated within search results. | I don't currently use it |
| SocialPhile | Access Digg rankings within search results | Integrated within search results. | I don't currently use it |
| SearchRadar | Integrates related phrases to the search results | Integrated within search results. | I don't currently use it |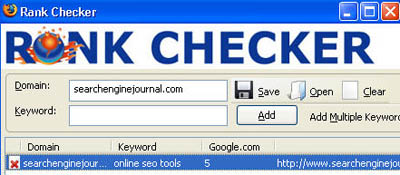 | | | | |
| --- | --- | --- | --- |
| FireFox SEO extension | Options | Accessed via | How often I use it |
| SEObook rank checker | Checks for Google (and Yahoo) rankings (as well as their local variations); exports results to CSV, easy to access and customize. | FireFox status bar | Once a week |
| SEOMoz Rank Checker button | Saves history your search engine position history. | Bookmarks toolbar | I don't currently use it |
Labels: FireFox SEO Extensions